The Boston Association of Cabaret Artists, a (501-c-3) non-profit organization, is a creative supportive community of cabaret performers that provides live cabaret opportunities for enthusiastic audiences. Our membership comprises singers, songwriters, music educators, producers and audience members who range in experience from absolute beginners to professional singers.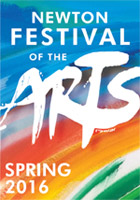 BACA President's Update November 6, 2015 – Read the latest BACA news.
BACA Performance Showcase #3 – Sunday, June 12, 2016, 6:00pm
Cabaret Industry Panel - Tuesday, June 21, 2016, 7:00 - 9:00pm
BACA Performance Showcase #4 – Sunday, August 7, 2016, 6:00pm
BACA Invitation Songwriters Performance Showcase
– Sunday, September 25, 2016, 7:00pm
BACA Performance Showcase #5 – Sunday, October 16, 2016, 6:00pm
BACA Performance Showcase #6 – Sunday, December 11, 2016, 6:00pm
BACA Outreach Program – Led by BACA Outreach Director Sara Curry, BACA members generously give their time and talent to bring the excitement of live cabaret performance out to the community. Please click here for dates.
Cabaret encompasses a broad array of musical styles including jazz, blues, pop, Broadway, the American Songbook, folk, contemporary, country, classical and more. BACA members express themselves primarily through song and may blend vocals with additional art forms such as storytelling, humor and dance, to create unique acts. Cabaret acts can be performed in small theaters, cafes, churches or any space where the performer can easily connect with the audience.
Become a BACA member today and hone your talent at our monthly open mic and spotlight showcases.